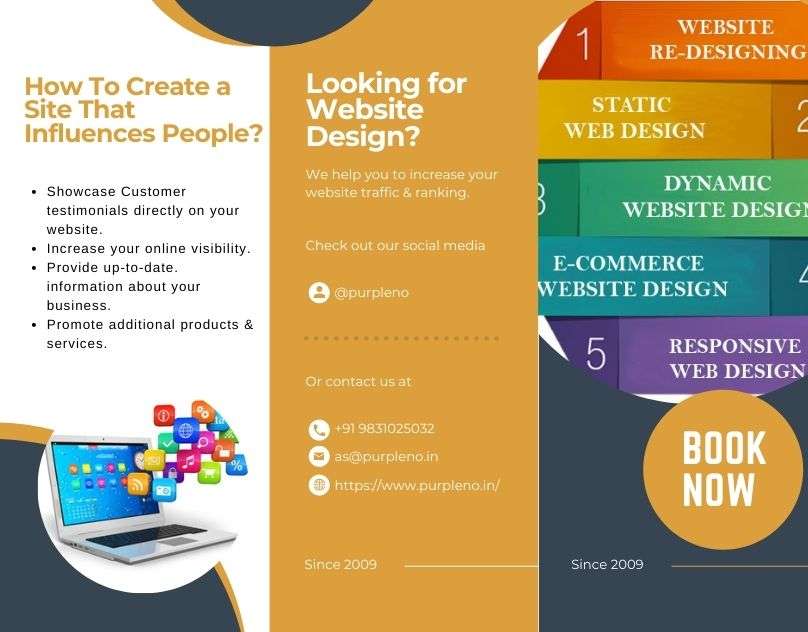 Purpleno, the website designing company connives visual beauty in website designs
Our team members possess the vital knowledge of in-depth research techniques which help in delivering the ultimate design outcomes. What's more, the efficient team members also make sure that they are never ever going to miss any deadline. Assuring quality is the ultimate objective. Heading, subheads, visual properties, graphics enhancement and other content formatting aspects will be in place. So, literally you don't need to worry about anything at all.
The website designing company in Kolkata will ensure that your website turns out to be a high-value platform for the target audience of yours. The web portal will have all the attractive features and therefore it will be the face of your business venture to the whole world. Essentially, Purpleno will add the WOW factor in the web interface.
Purpleno, as the most trusted website designing company in Kolkata will take quite efficient care of the visual beauty in website design aspects.
It is a unified effort of the team when it comes to having a tryst with the crucial clientele of the company. The client briefings are obtained from the end of the client. Then, the process of ideation starts taking place. The project related queries are raised by the team during project presentations. Thus, the whole team of this website designing company makes an effort to make the service worthwhile for the clients.